Quality hunting ammunition is designed for maximum performance and reliability. Federal Premium Ammunition and hunting bullets are matched with select powders, primers, and brass to create a reliable, hard-hitting hunting cartridge.
Loaded with the Barnes Triple-Shock X (TSX) Bullet, these bullets are made of 100% copper and contain no lead. When the bullet expands, four razor-sharp cutting petals are created, allowing the bullet to penetrate farther through tough bone and tissue. These bullets usually retain 100% of their original weight, making them a superb choice for hunting. Federal Premium ammunition is new production, non-corrosive, in boxer primed, reloadable cases.
Notes: This bullet is certified by the State of California to be in compliance with the California Lead-Free Ban and meets the criteria under the Condor Preservation Act.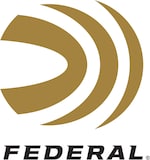 Specifications
Product Information
| | |
| --- | --- |
| Cartridge | 308 Winchester |
| Grain Weight | 150 Grains |
| Quantity | 20 Round |
| Muzzle Velocity | 2820 Feet Per Second |
| Muzzle Energy | 2648 Foot Pounds |
| Bullet Style | Solid Hollow Point |
| Bullet Brand And Model | Barnes Triple-Shock X |
| Lead Free | Yes |
| Case Type | Brass |
| Primer | Boxer |
| Corrosive | No |
| Reloadable | Yes |
| Velocity Rating | Supersonic |
Delivery Information
| | |
| --- | --- |
| Shipping Weight | 1.190 Pounds |
| DOT-Regulated | Yes |